We have one of the largest collections of information on the real estate market in Mexico.
We generate assertive real estate reports nationwide for developers and pension funds.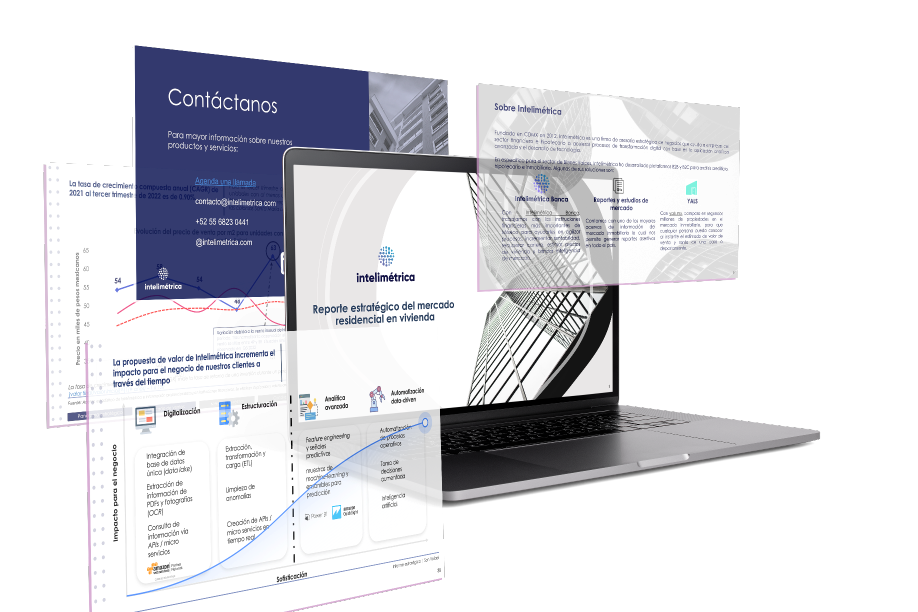 Calibrated with more than 90% of the information available in public portals and more than 50% of the transactions in the real estate market.
With coverage in practically every region of Mexico.
Accompanied by a curated and processed database for internal analysis